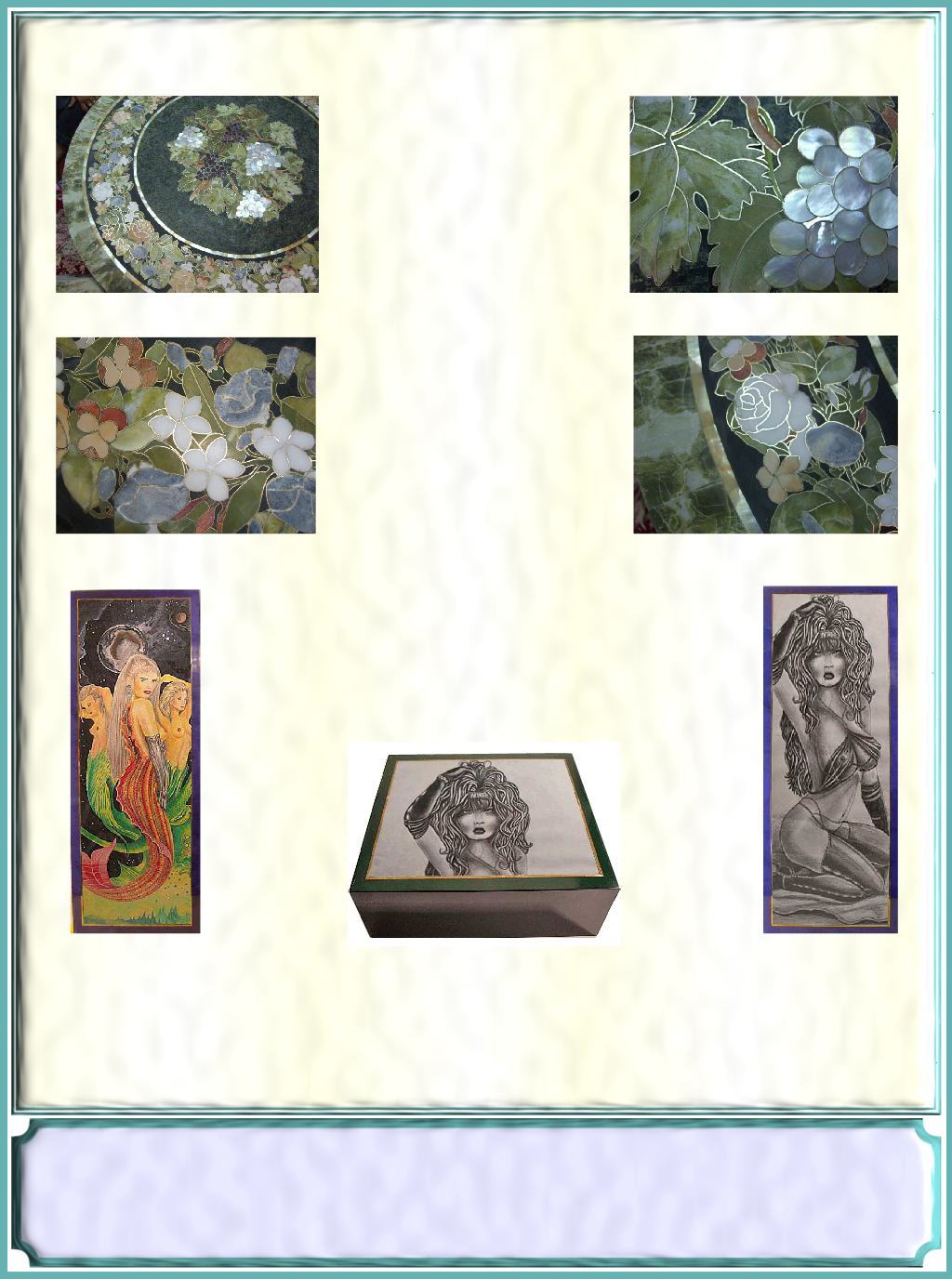 The diameter of that "Turning-

table" is 100 cm . It is inlaid

out of Jade, Onyx, Jaspis,

white Marble,Tiger Eye,

yellow Agate, red, pink,

blue, brown and apple stone.

Also used is Mother of Pearl.

The single parts are bordered

with brasswire.

We did not get the permission

to show the final product and

also not to publish the price of

that unique piece.

That really wonderful and well

elaborated handcrafted motif

was an order from a Wine -

growing estate and the delivery

period took 5 months from the

first contact till that Lazy Susan

could be used the first time

in the home oft the proud

new owner.
If you are interested to learn more about our individual

and special orders, please get in contact with us.